Newsflash Plus is a full featured FREE Usenet binary reader providing unbeatable performance. It handles high volumes of data gracefully and provides maximum throughput at all times.
Get maximum value for your Usenet account. Get Newsflash Plus!




"Newsflash Plus is a rich-client newsgroup binary downloader with some impressive performance and use features." UsenetReviewz


INTEGRATED SEARCH
Tired of skimming NZB sites hoping to find something useful? Newsflash Plus comes with integrated search to download content easily and fast. Just search and download!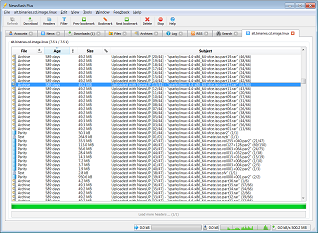 FAST BROWSING
Large groups choking up PC? No more! Newsflash Plus preprocesses all headers resulting in very fast load and search times even when dealing with high volume groups!
Fast searching (regex and normal)
Fast sorting
Bookmarks
View filtering
Compressed headers
... and more
FULL DOWNLOAD CONTROL
Want to get that one binary extra fast? No problem, boost it! Newsflash Plus features complete download management down to single download and connection level.
Multiple TCP connections
Multiple concurrent servers
Advanced download management
Advanced connection management
Fill server support
SSL support
... and more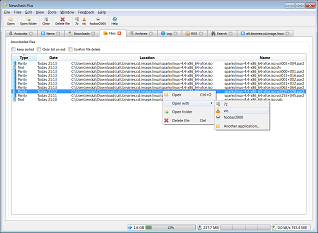 TOOL INTEGRATION
We know that you have that special media player or that special image viewer that you want to use. Newsflash Plus integrates to your existing tools and is able to launch them for you just the way you want with a single click. No more searching for downloaded binaries because everything is at your finger tips.
Audio players
Video players
Image viewers
Parity and Archive tools
... and more
---
2009-2020 Copyright Ensisoft www.ensisoft.com


Ã